What Is Triton U-Pass?
Since the successful passage of the Transportation Student Fee referendum, UCSD students have been provided with the Triton U-Pass which allows all UC San Diego students, who have paid for registration fees, unlimited ridership on MTS and NCTD buses and trolleys.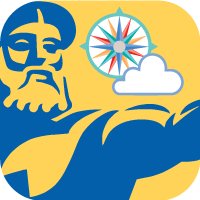 Triton U-Pass Cloud Pilot
The U-Pass Cloud may act as a replacement for the U-Pass sticker. Afraid of running out of battery? Don't worry, during the pilot, you may use both the cloud and the sticker.
Tempted? If you want to try it out, note that the U-Pass Cloud is only available to the first one thousand students who sign up for the pilot program!
Sign ups open on Sep. 15 and the U-Pass Cloud pilot begins on Sep. 18.
To sign up:
Sign up Online
Go to "PERMITS" to navigate to U-Pass Cloud Pilot.
What are the Benefits?
Start using U-Pass before sticker distribution begins Sept. 25.
Don't need to wait in line to get the U-Pass sticker; you can get the sticker after the quarter starts.
Flexibility: You got options of using a U-Pass sticker or the U-Pass Cloud.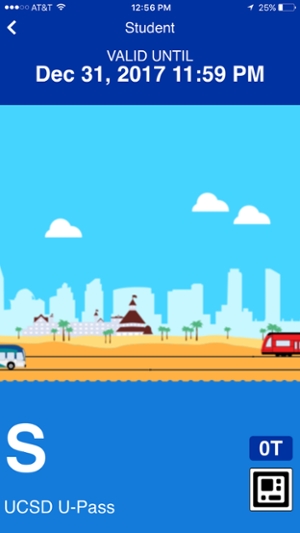 How to Sign Up?
After you sign up, you will receive an email confirming your eligibility to download the app.
Use your @ucsd.edu email to create an account. In "My Ticket", you'll see your pass displayed after Sep. 18.
How to Use U-Pass Cloud?
You do not need data/wifi to access your U-Pass Cloud. Once the app has been downloaded, click "My Ticket" in the menu bar on the left. Select "Stored Tickets" and select "Use Ticket" after a window pops up asking "Would you like to use this ticket?" for activation. Then, your active pass will be shown at the top of the list, under "Tickets in Use."
For more information, visit http://transportation.ucsd.edu/alternatives/transit/u-pass.html